PONGO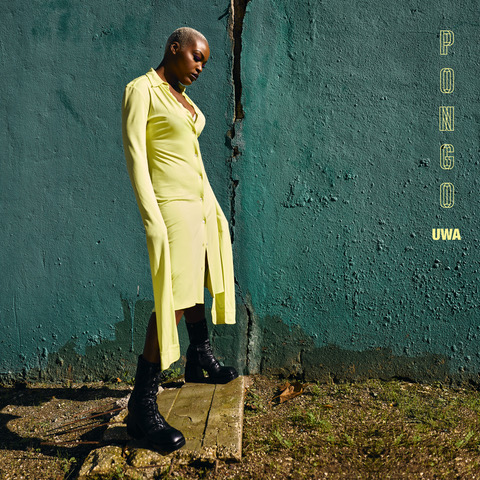 In the energy she gives on stage, or when she talks about her songs, Pongo always refers to her childhood in Angola. She systematically returns to this little girl from Luanda who protects herself from adult war thanks to music and dance, in her own little world. A sweet vertigo.
Exiled to Lisbon, she will put aside chaos to keep the scents, the colors, the memories of this childhood. Especially the sounds, the vibrations and the melodies of her native Africa, as a girl who danced Kizomba and Semba long before she could walk.
It was therefore in Europe that she grew up, where she built her project: Making music, singing her songs, playing them on stage, meeting people to share joy and pleasure again.
Her path has often been difficult, disappointing, rejecting, pounding. This is what made her a strong, determined and above all a free woman.
Her first EP has been released early 2019. It is a new, progressive, mixed Kuduro sound. Her voice, powerful, rhythmic, but also fragile and sensitive, leads into a bewitching universe, on the borders of dance and saudade. Where no one had taken us before.
It immediately caught the attention media and programmers worldwide. She started to tour all over Europe. Fifty concerts, from Transmusicales where she revealed herself, to London, Madrid or Berlin where she ended her 2019 autumn tour. Still in the same communicative energy, these great festive communions are her shows. You can now catch her at Eurosonic Festival on January 17 th , in Lisbon from February 5 th , and all over Europe starting early 2020.
On February 7, Pongo will present UWA. A new EP which goes even further in her specific style. This mixture of influences of her African roots, kuduro, langa, zaïco, with EDM, bass music, dancehall and melodic pop, will convince the public that she is a unique artist to follow.